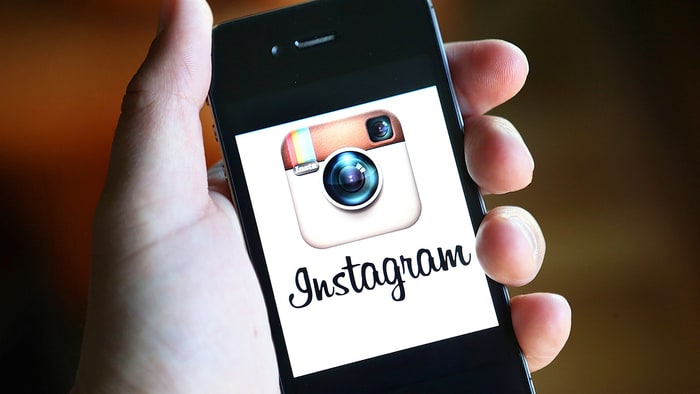 Quite a few car dealerships use Instagram as a way to connect with customers and shoppers in a more personal way. It provides dealers with a unique way to make a personal connection, hopefully boosting sales and revenue. That's why it's critical you understand the recent changes on the social media platform and how they could impact its effectiveness.
A new algorithm is being introduced, which will rearrange the photos and videos on Instagram. It does this based on the interests of users, similar to how partner website Facebook works right now. Those who remember the algorithm change on Facebook will know this means the organic reach of posts on Instagram are about to be reduced, meaning dealers will need to start paying to better promote content.
Even though this might seem like Instagram is becoming a less valuable social media tool for dealerships, the exact opposite is actually true. The average user sees about 30 percent of the content that streams through the feed, which can be a mixture of brands and other users' pictures. While everyone would love higher numbers, the fact is that Facebook and Twitter come in at even lower rates. Instead of looking to abandon Instagram for greener pastures, car dealers need to learn how to make the change work for them.
How does this change to Instagram affect my dealership?
This transition is actually a positive thing on many levels. People who don't log into Instagram constantly miss a lot of content. With the new algorithm, you have a chance at reaching those users and communicating your message. They could spot the dream car, motorcycle, boat or RV that you just happen to have in stock, or realize that your dealership offers the kind of shopping or servicing experience they've been looking for. The point is that this shift can help dealers reach a wider audience, if they make the right moves.
It's also important to note that even though the organic reach of Instagram may go down some, many marketing experts think it won't be nearly as bad as it's been on Facebook. Trade magazine AdWeek thinks that the different culture on Instagram will be reflected in a higher rate of organic reach.
Essentially, this means dealers will need to start using posts as ads, or paying to have them appear on more users' feeds. The free ride on the site couldn't and wouldn't last forever, so it's time to invest some cash to see a return.
Your Dealership Should be on Instagram?
The strategy that dealerships take when creating ads for Instagram needs to evolve as well. With this news of an algorithm-driven feed, some users are threatening to jump ship. That means going for a more authentic feel, something that doesn't have the look and messaging of usual advertisements, is a smart move. After all, the worst thing you can do is alienate your customers. LotVantage doesn't currently interface with Instagram, but it is in the works. We recommend posting content consistently, but not too much.
On the flip side, car dealers need to up their game when it comes to regular posts on Instagram. Instead of just uploading a picture of a new vehicle, they should start thinking outside the box and letting the creative juices flow. Knowing their audience helps, because dealerships can tap into topics that greatly appeal to and impact users, increasing engagement rates and in turn, exposure to more people. That could involve partnering with a local charity, addressing social concerns, or playing up the unique features of the city where the dealer is located.
What Does This Change to Instagram Mean for My Dealership?
While nobody knows for sure exactly how the algorithm will affect Instagram users' feeds, there are several factors that will only help with exposure. Keep in mind that the longer your fans have liked your account and interacted with it, the more they'll see your images. Posts that rack up more likes and comments will also be favored, as will pictures that are fairly new. That means posting images that are engaging and getting people talking, doing that as often as possible.
Dealers need to avoid over posting to compensate for the algorithm change. It might seem like a good idea to start shoving more content on Instagram, but that will backfire. Posting too often will actually mean users see your content less, because the site perceives it as being inferior in quality.
If you're not already doing so, create a filter, border or icon that goes on each Instagram picture and is unique to your brand. This will help your content stand out in the feed. Most people almost mindlessly scroll through Instagram on their phone, so catching their eye with something familiar is a great strategy.
What should my dealership post on Instagram?
Studies have concluded that posts with faces on them get significantly more likes, so avoid uploading pictures of just vehicles and include some humans. Use hashtags strategically and apply several to each post, because those will draw in users. Desaturating your photos also seems to boost likes, so consider that when using Instagram.
Instead of crying that the sky is falling with the changes happening on Instagram, arm yourself with knowledge and a solid strategy. Be willing to experiment until you find what will work for your dealership, because this transition actually presents you with the opportunity to reach a much wider audience.
LotVantage doesn't currently interface with Instagram, but it is in the works. In addition to posting your dealership inventory on Craigslist and eBay, our marketing software for dealerships also keeps your Facebook page updated with engaging content with OEM news, specials and inventory.