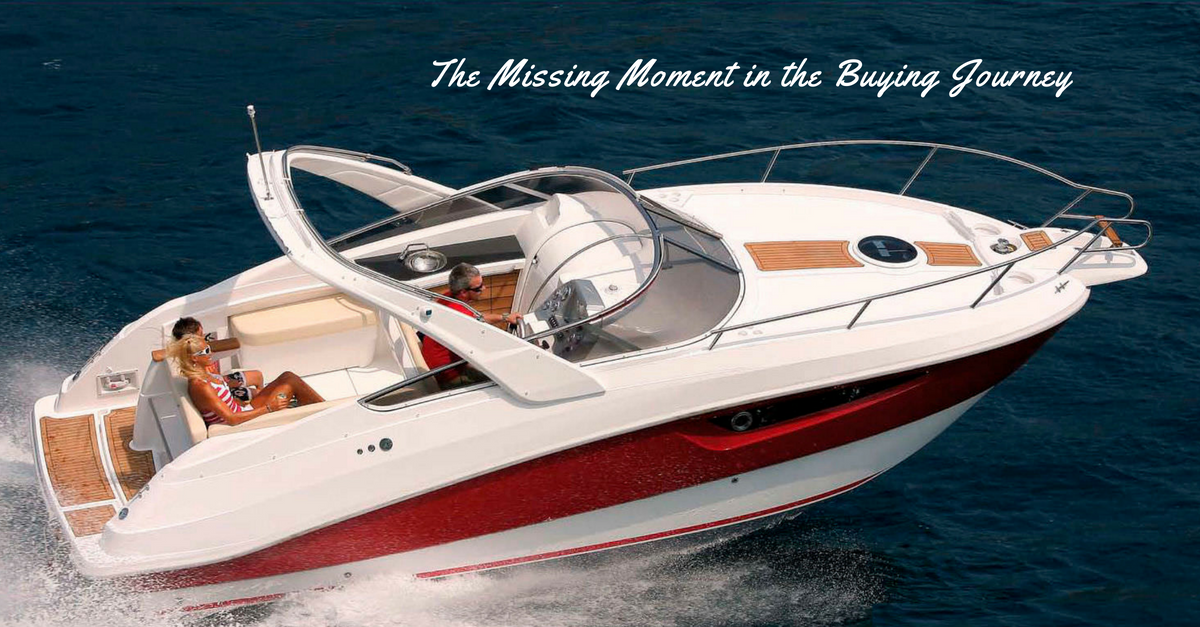 Boating Industry Blog Post:
Most of today's boat buyers are savvy and educated. They usually do earlier research on the boat they want to buy. Sometimes this exercise makes them more knowledgeable about the product than someone on the dealership floor. As an OEM, you can only take the customer so far in the buying journey before they get handed off to a local dealership through your website.
This leads up to the biggest missed moment in the buying journey.
How does this disconnect happen? The first part of the buyer's journey begins with awareness of the boat, perhaps by attending boat shows or by spending some time in the water on a friend's boat.